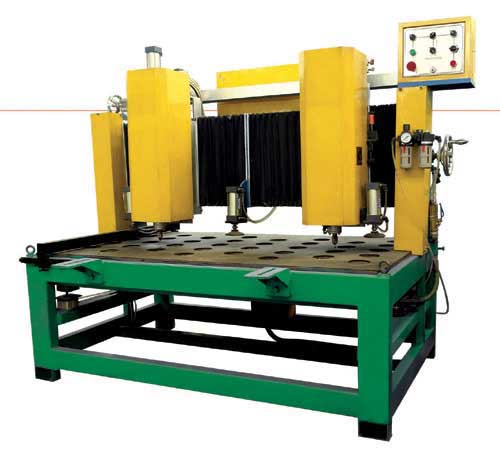 ---
Yuxiang is a specialized manufacturer & exporter of stone cutting machine, such as drilling machines, vertical drilling machine, core drill machine, diamond drilling equipment, drilling granite, glass drilling machine, stone drilling machine, milling machine, laser drilling machine.
The main body structure of Drilling Machines is designed rationally and has high hardness, which effectively ensures the durability and firmness, and impact and vibration resistance, especially the dynamic head can provide enormous torque, thus promoting the operation efficiency. Vertical drill machine is reasonable in structure, good in rigidity and supple in operation. Highly efficient double-speed electrical motor is adopted for the main electric motor. The switchboard on the Vertical drill machine, with operation buttons, programmer and liquid crystal display on it, is mounted on the right hand side of the machine. The switchboard make operator easily to control the machine from the sawing area when the stone is being positioned. Drilling Machine is mainly used for drilling stone tablets, rags and artware.
This core drill machine is provided with high stability, high efficiency and a wide processing range. Powerful and accurate. Cut perfect holes through stone. For use on CNC and Semi-Automatic drilling machines will cut holes in GRANITE at 1mm/sec. Designed for wet use. Cuts up to 45mm thick material. Having assorted functions, the drill machine is convenient and efficient in operation, helpful for environmental protection and energy saving, and beneficial to comfortable and safe operations.