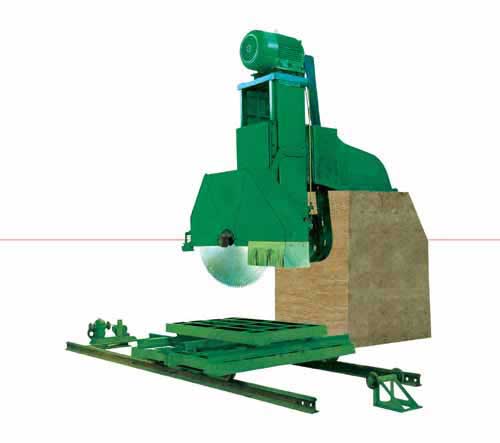 This machine is for cutting granite and marble blocks in small size.The combination of blades with different dimension increases working efficiency.
| | | |
| --- | --- | --- |
| Max. cutting length | mm | 3000 |
| Max. cutting width | mm | 1200 |
| Max. cutting height | mm | 700 |
| Max. blade diameter | mm | 1800 |
| Max. No. of blades | n | 6-10 |
| Main motor power | kW | 37 |
| Water consumption | m3/h | 8 |
| Overall dimensions(L×W×H) | mm | 6500×4500×5000 |
---
Yuxiang is a specialized manufacturer & exporter of Stone cutting machine, such as multi blade cutting machine, cutting granite blocks, cutting marble blocks, stone cutting machines, stone sawing machine, bridge saw, bridge cutting machine, laser cutting machine, gantry cutting machine, portable stone saw
This multi blade cutting machine is for cutting granite blocks and cutting marble blocks in different sized and thickness. The combination of multiblade with different dimension increases working efficiency, it adopts two-slider frame structure, driven synchronizely by double screw, high stiffness and stability. So multi blade cutting machine can fulfill cutting task in one time and dispense with the need for discharging the slabs when cutting blocks. Suspension-type structure is adopted for high efficiency Multi-blade Cutting Machine which has a great improvement on cutting precision; The rotating? feeding? and retrieving of the machine's blades as well as the bldily horizontal movement of the trolley are centrally controlled from an electric control unit. With excellent machining ability, compact structure, convenient operation, automatic, low work intensity, and fast producing efficiency and high percent of regular product, Multi-blade Cutting Machine is preferred equipment for cutting large-size blocks.