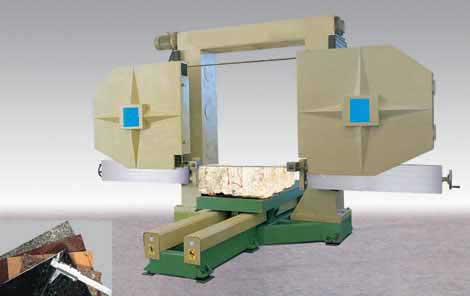 This machine is for slicing granite and marble.Microcompouter controlled,it cuts tile at good efficiency.The gantry frame makes it steady to working with high use factor.
---
Yuxiang is a specialized manufacturer & exporter of Stone cutting machine, such as slicing machine, portioning machine, water jet cutting machine, stone cutting machine, granite cutting machine, shape cutting machine, diamond cutting machine, wire cutting machine, marble cutting machine.
Slicing machine, also called portioning machine, can be used to cut the block of granite and marble stone extracted from the mines into thin slices. Slicing machine is one of the essential machines for manufacturing stone slabs. It is a very powerful machine and slicing through the granite's very hard structure is relatively easy for it since the saw tip is sharp-edged. Water or Kerosene is used as a cutting coolant in order to keep the temperature down while cutting the block. Microcomputer controlled, water jet cutting machine cuts tile at good efficiency. The gantry frame makes Slicing machine steady to working with high use factor. The flywheel elevates and lowers along these guide rails. it words stably, which improves the service life of the diamond wire saw. Flywheel tension has a stable, constant stretch mode to enhance cutting accuracy. CNC system makes the man-machine interface asy and flexible. Diverse, complex, 2-dimensional surfaces can be processed. The linear cutting speed can be adjusted according to different cutting requirements. The protective cover is waterproof and highly durable. With frequency control, the Slicing machine runs steadily and has less risks of damage.